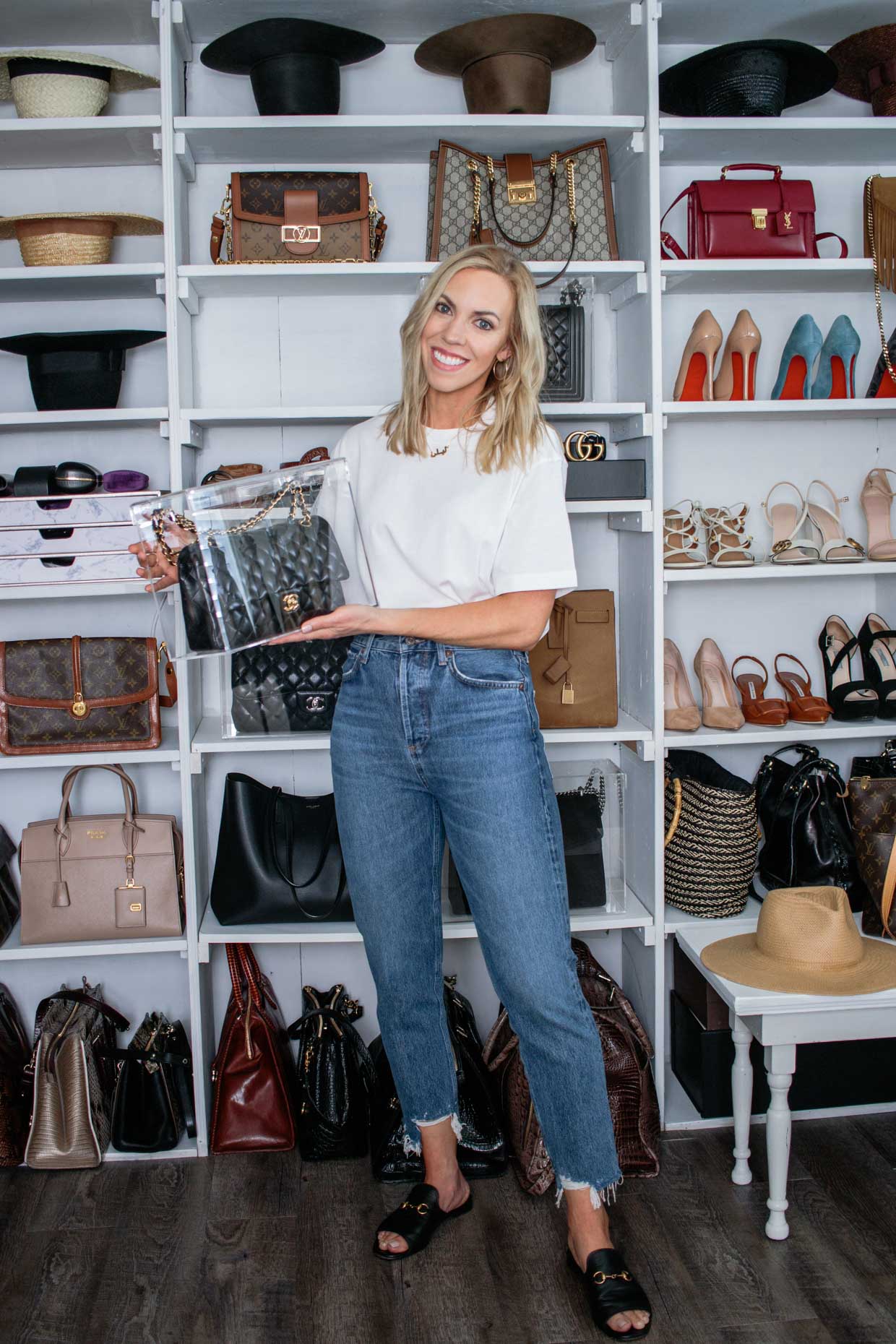 If you've been following me for any amount of time, it's no secret that I love designer handbags. All of my bags I've collected over the years hold special meaning and there's a story behind the purchase of each one. One day I plan on passing my handbags down to Lila, which drives my desire to preserve them. I discovered Luxury Bag Display while searching for my own handbag storage solution and was immediately intrigued by their design concept.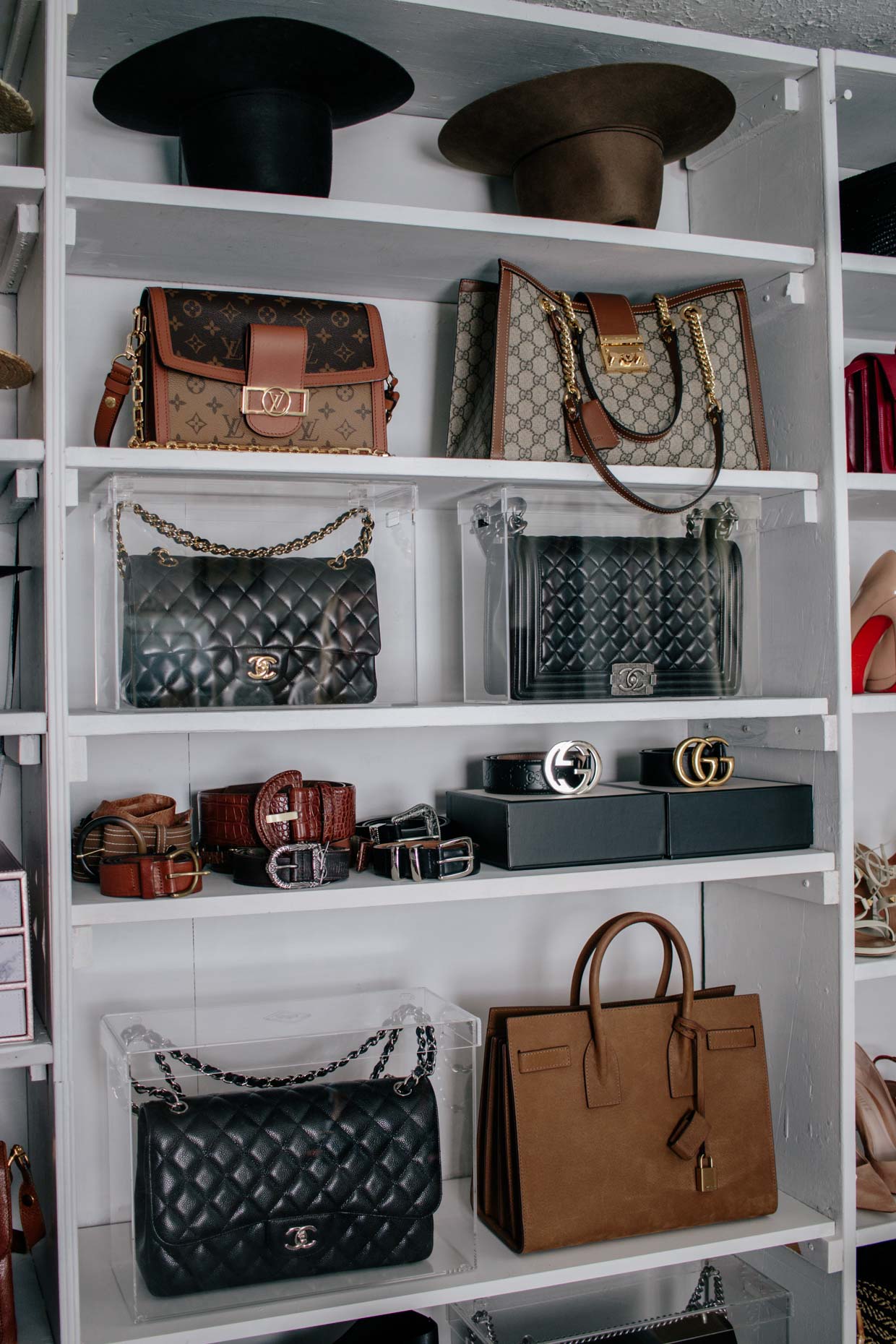 Showcase Your Designer Bags
Luxury Bag Display believes that handbags are works of art meant to be appreciated and I couldn't agree more. Placing my bags in these cases instantly gives them an elevated look and makes it feel like my closet is a showroom.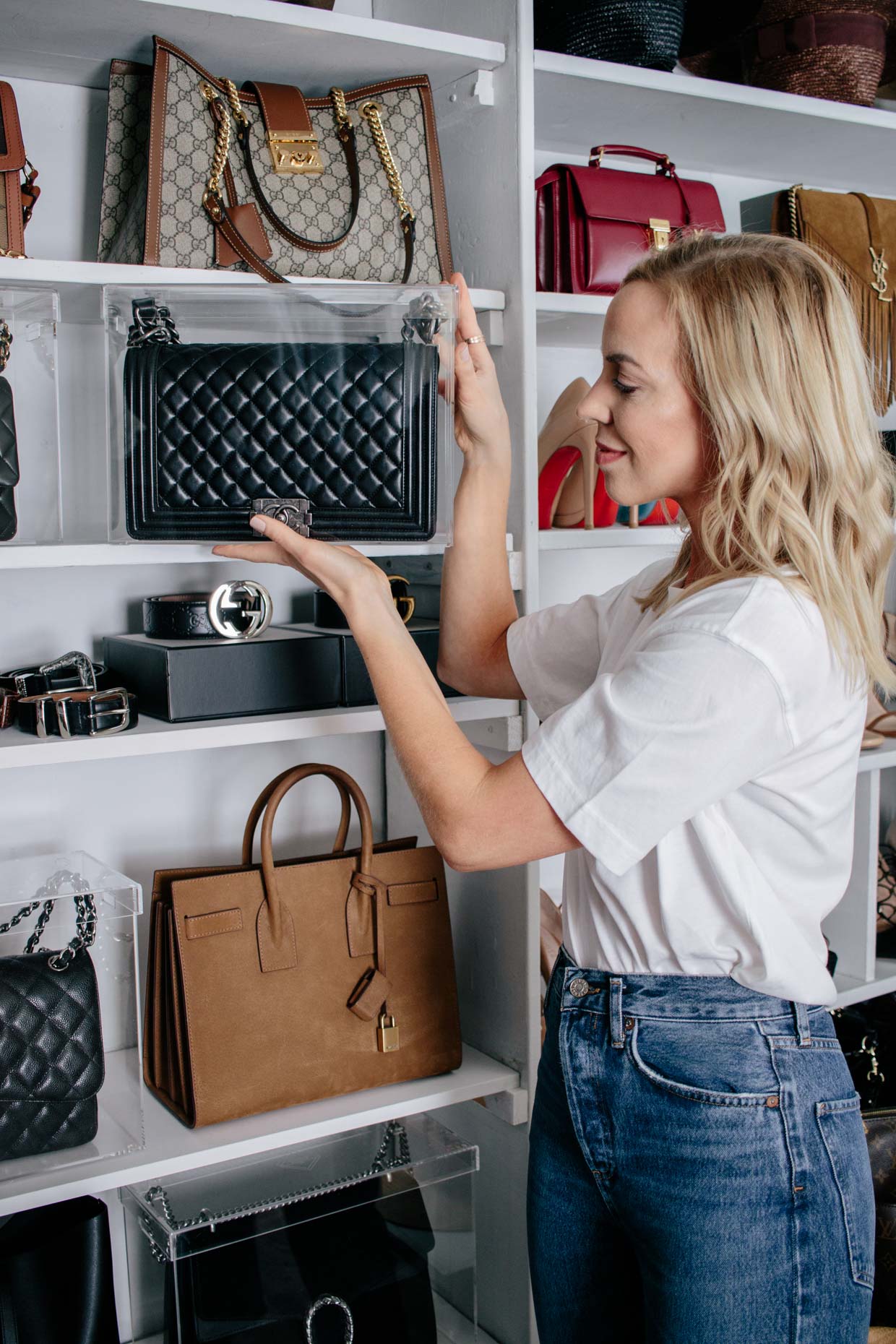 How the Cases Help Preserve Leather
Dust and moisture are two of leather's worst enemies and LBD cases have an innovative design to help prevent both. The cases are made from heavy duty acrylic with a lid enclosure to protect your bag from dust, but also have vents at the top for air flow.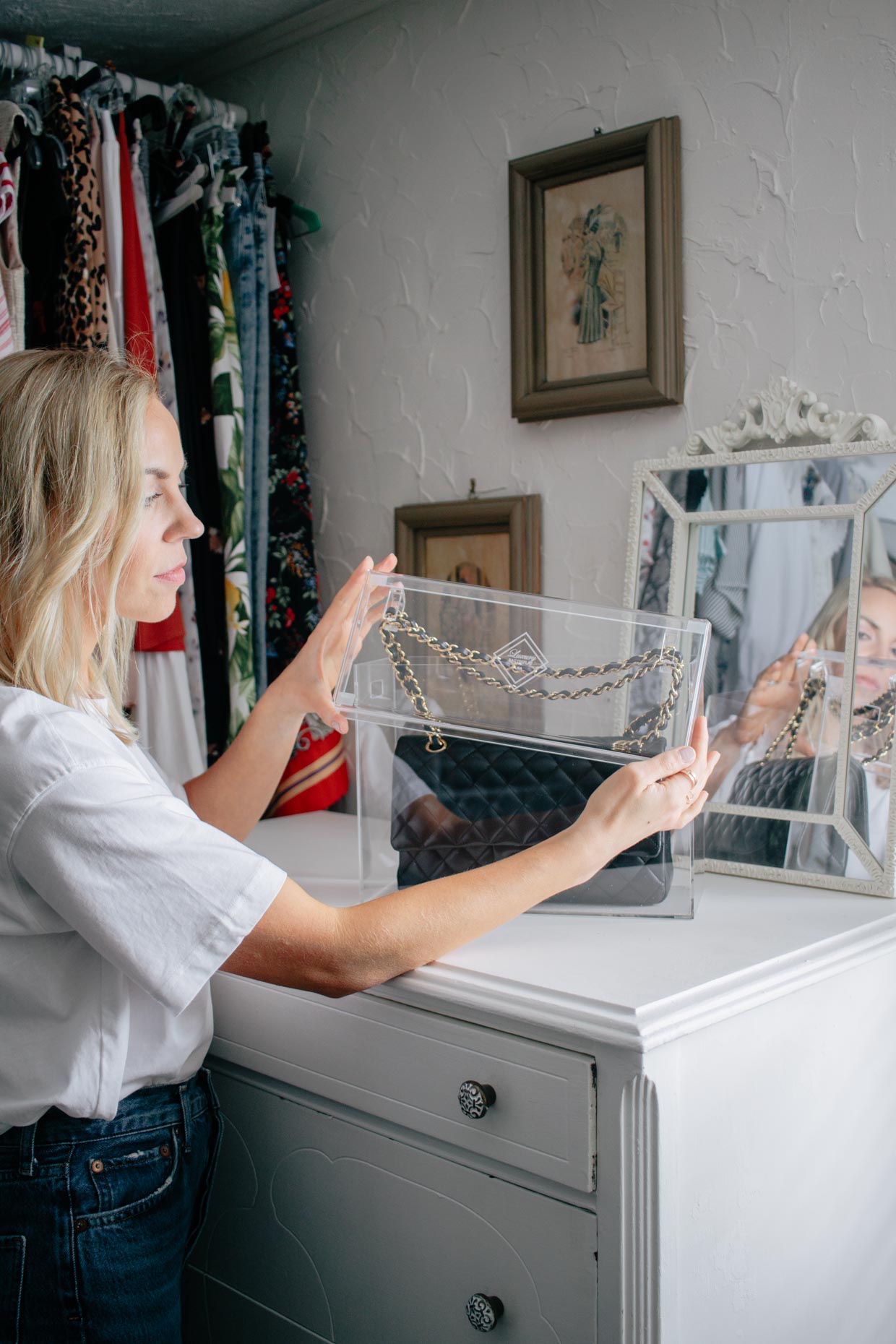 Each case comes with a desiccant packet (you'll often see these little bead-filled packs in boxes when you order something leather like shoes). The desiccant packet should be placed inside your handbag on top of tissue paper to wick moisture away from the leather. The beads inside the packet are color coded so you know when they need to be recharged; when the beads turn from orange to dark green, that indicates it's time to recharge the desiccant. All you have to do is pop the packet in the microwave for 1-2 minutes and it's ready to be used again.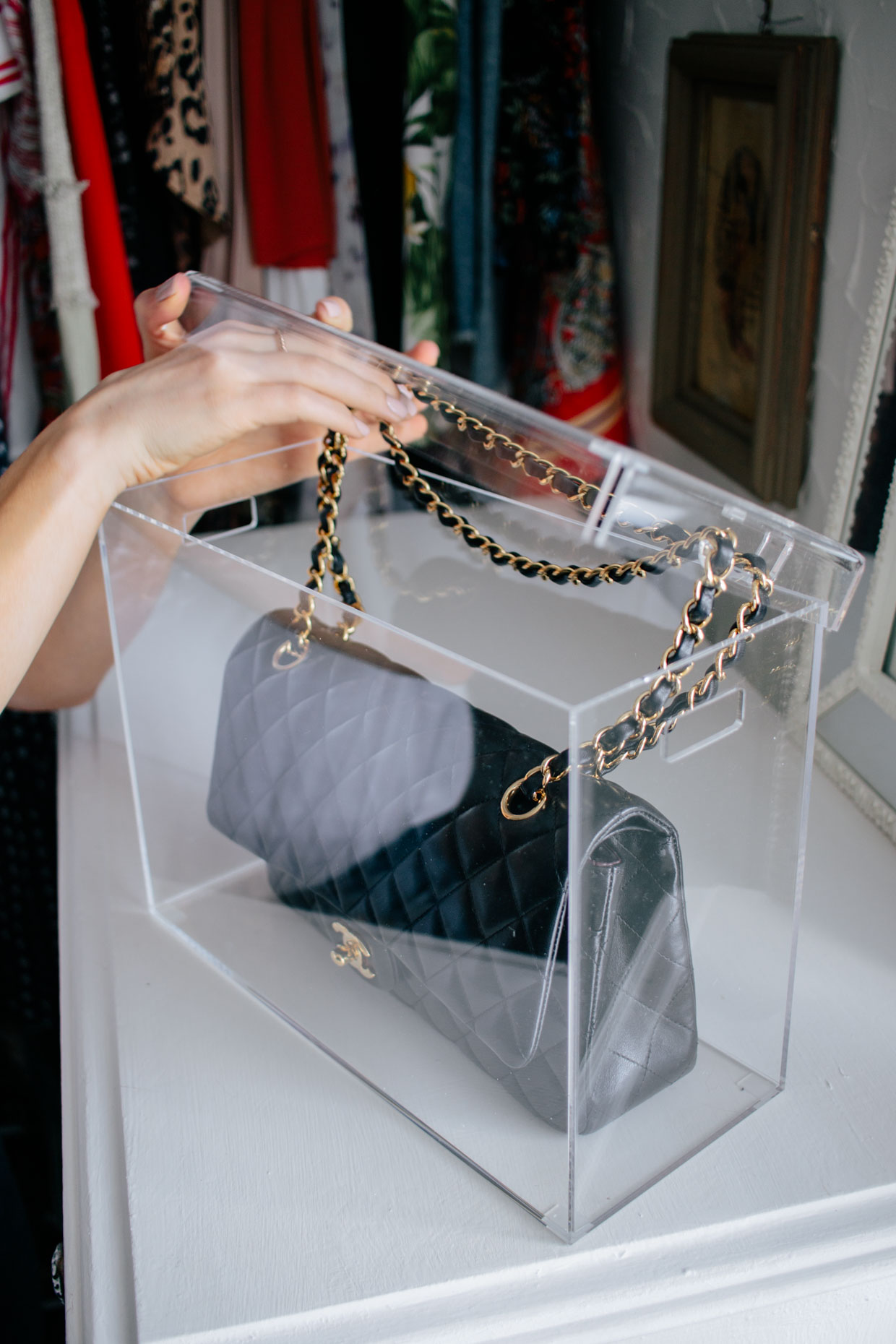 How to Properly Store Your Bags in the Case
Inside each case lid there are two hooks, which are meant to hold the straps of your bag. If you allow the straps to lie on top of your bag, it can dent and damage the leather over time.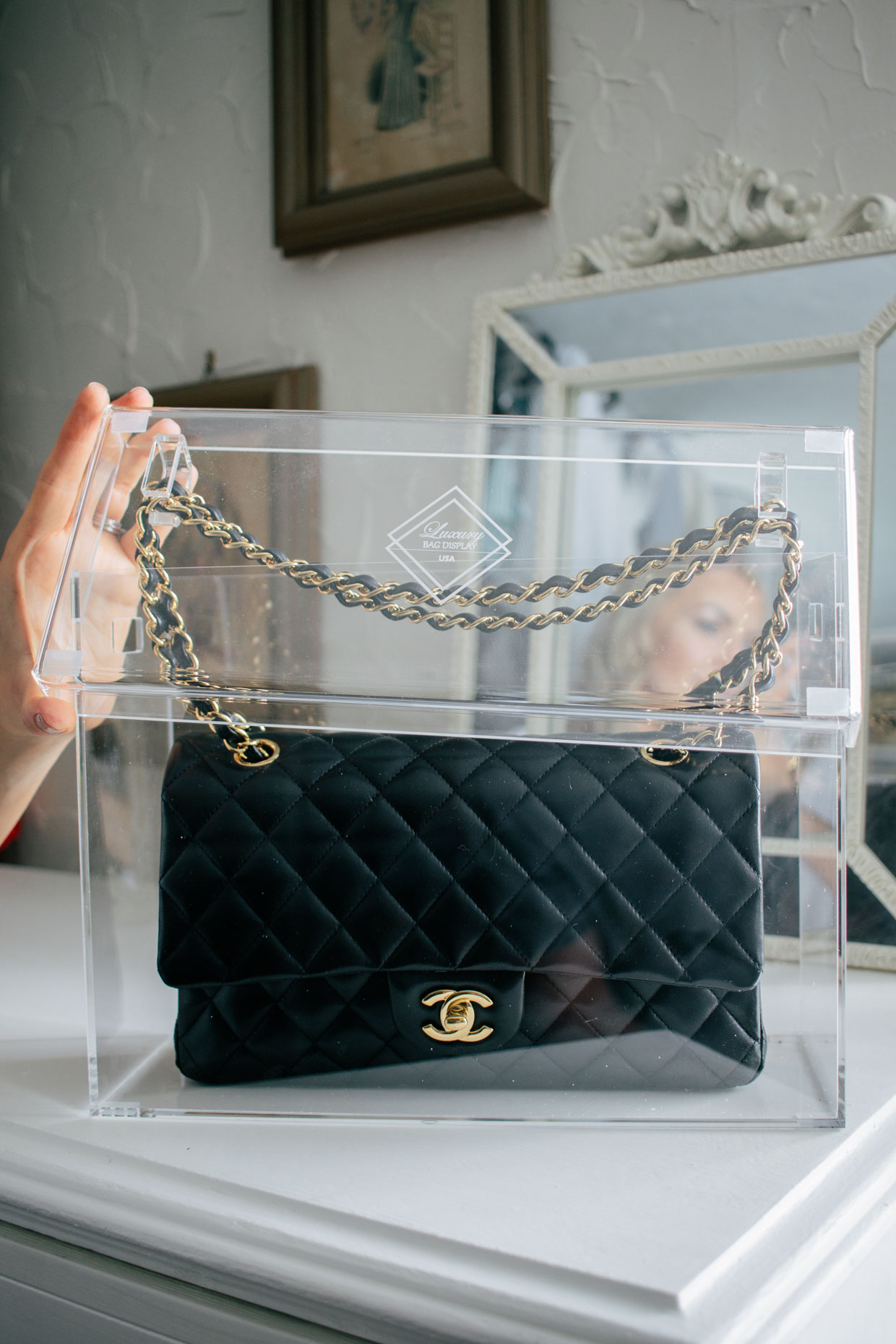 On the side of each case you'll find ventilation windows that allow air circulation so the bag can 'breathe.' The corners of the boxes also have bumper pads to further help with air flow and prevent the case from sliding around or damaging the shelf where it's placed.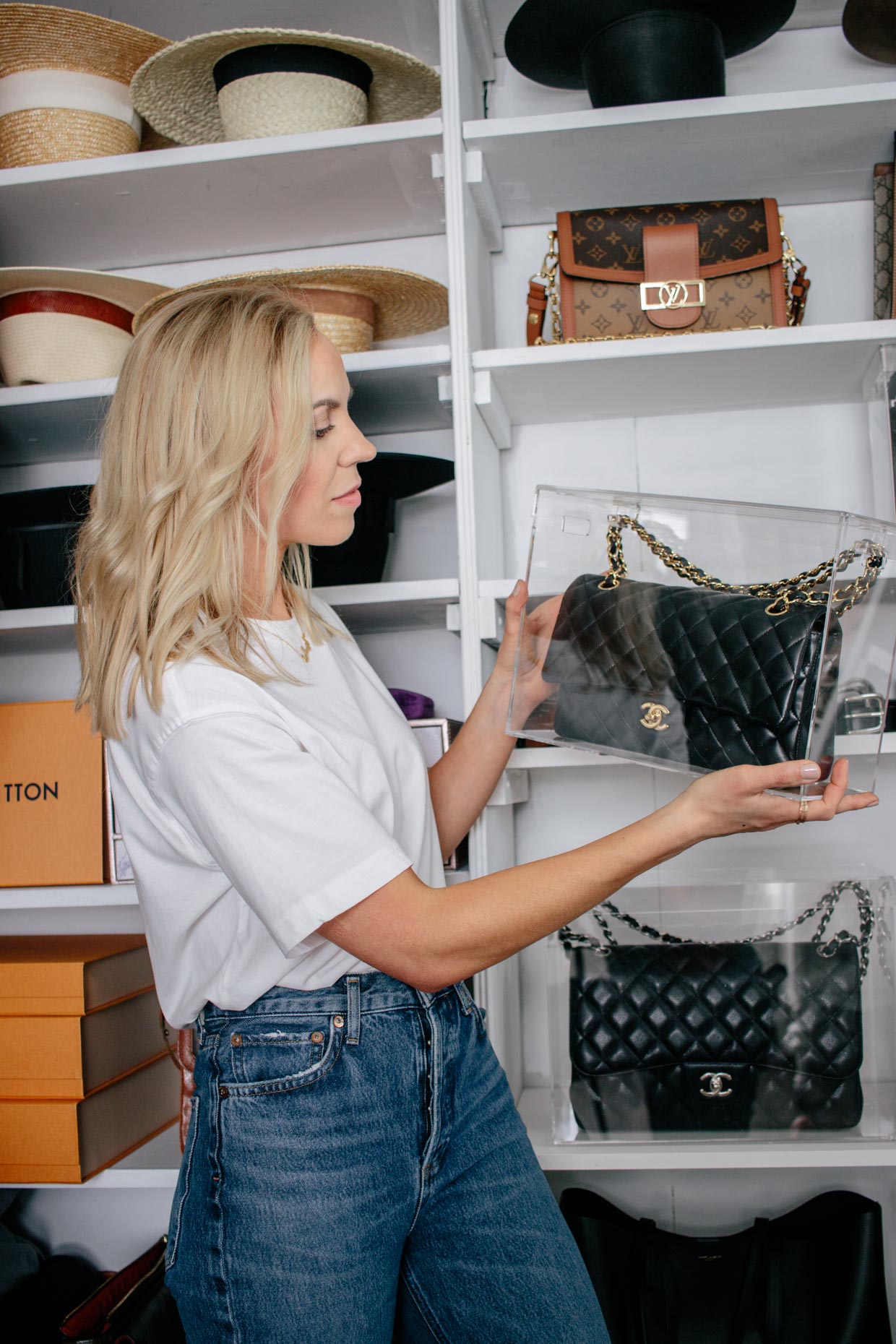 Finding the Right Case Size
If you need help determining which size case you need for your bag, you can refer to this measuring guide on Luxury Bag Display's site. You want to make sure there's enough room inside the case for your bag to stand comfortably with some space around it. There are also examples of popular styles for each case model.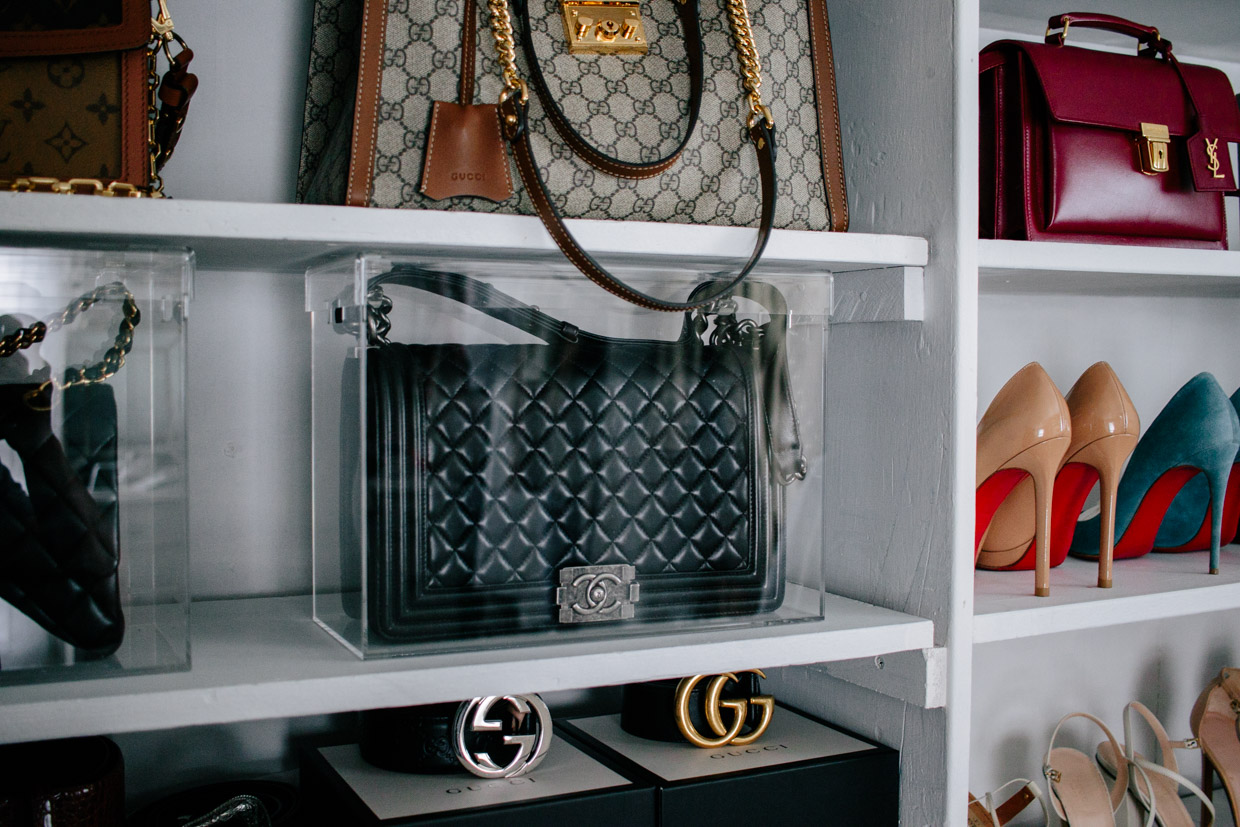 How to Display Your Bags
You have several options for displaying your Luxury Bag Display cases. They can either be placed on shelves, stacked on top of one another, or you can hang them on the wall using LBD's floating shelves. Check out their photo gallery here for display inspiration from other customers.
Special Discount Code
Luxury Bag Display was kind enough to give a discount code for my followers! Use MMODA10 to get 10% off your purchase. If you're a handbag collector, I can promise you these cases will instantly elevate your closet display. Simply put, they frame your designer bags like the artwork they are. Stay tuned for the rest of my closet renovation reveal coming this week!

** This post was sponsored by Luxury Bag Display. All thoughts and opinions remain my own.