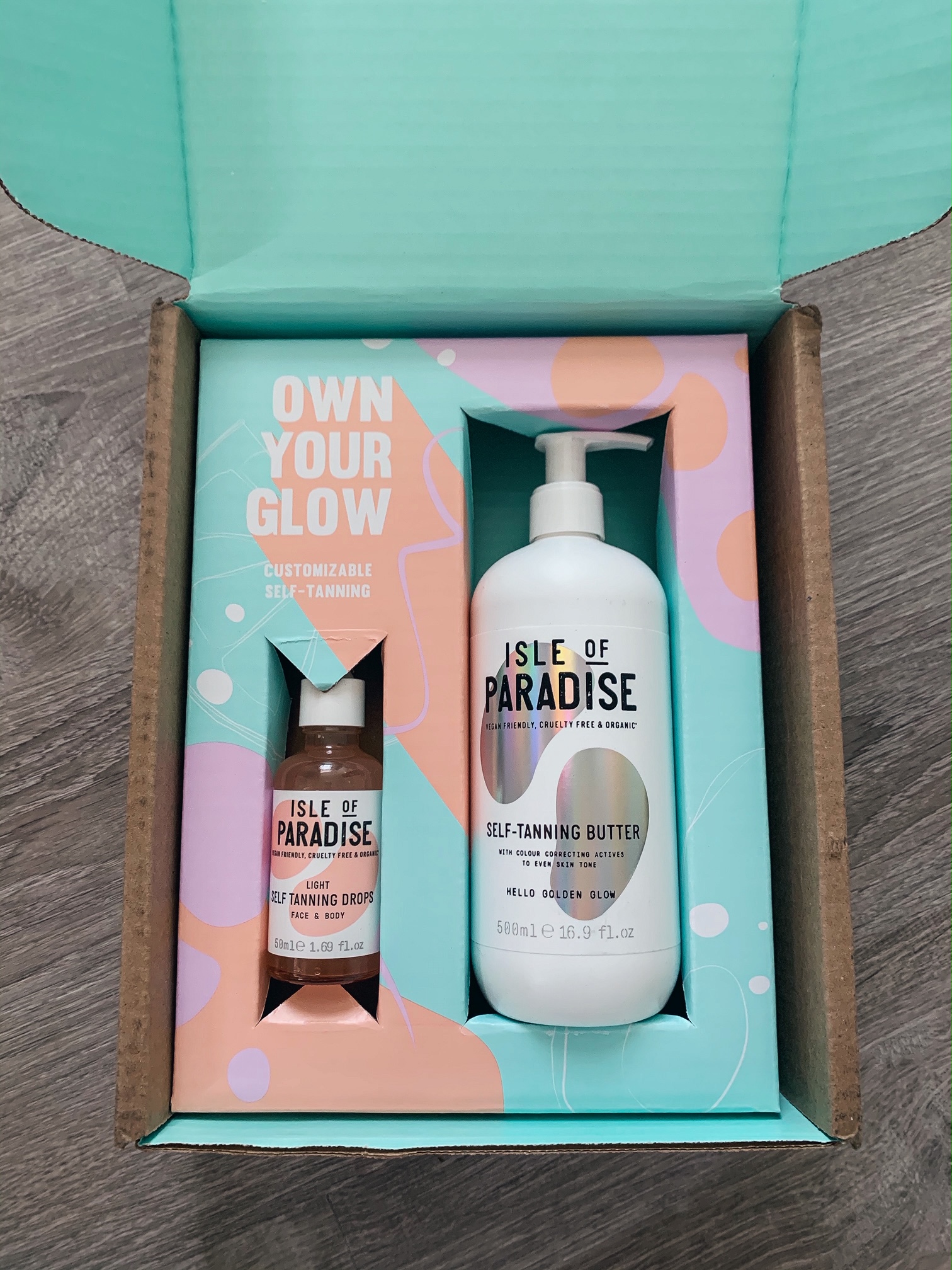 There's no better time to try new beauty products than when you're stuck at home, especially when it comes to self-tanner. I've been unimpressed with so many tanners I've tried in the past, which is why I'm really excited to share my amazing results from this new Isle of Paradise self-tanning duo with you guys! This set that includes a super-size bottle of the drops and the self-tanning body butter is exclusive to QVC.
Shop the Products

My Results
If this photo doesn't give proper justice to how well this tanner works, I don't know what else possibly could! I was shocked by how dark my skin looks. I used the shade "Light" in the tanning drops and mixed them with the body butter for a deeper tan (you can use either one alone as well). I achieved these results using a ratio of 6 drops to a few pumps of the body butter per limb, and about 3 drops on my chest. ** The description recommends to choose the shade of your natural skin tone, not the tan you are trying to achieve. For example, don't order the 'dark' set if you have light skin just because you want to have a deep tan. I can attest to this because last year I purchased the same tanning drops in the 'Medium' shade and it resulted in a slightly olive/green hue on my skin, whereas the 'Light' more closely mimics what a natural brown tan would look like on my skin. I also want to note that this tanner also has an amazing blurring effect and helped cover the spider veins on my legs, which is a major plus!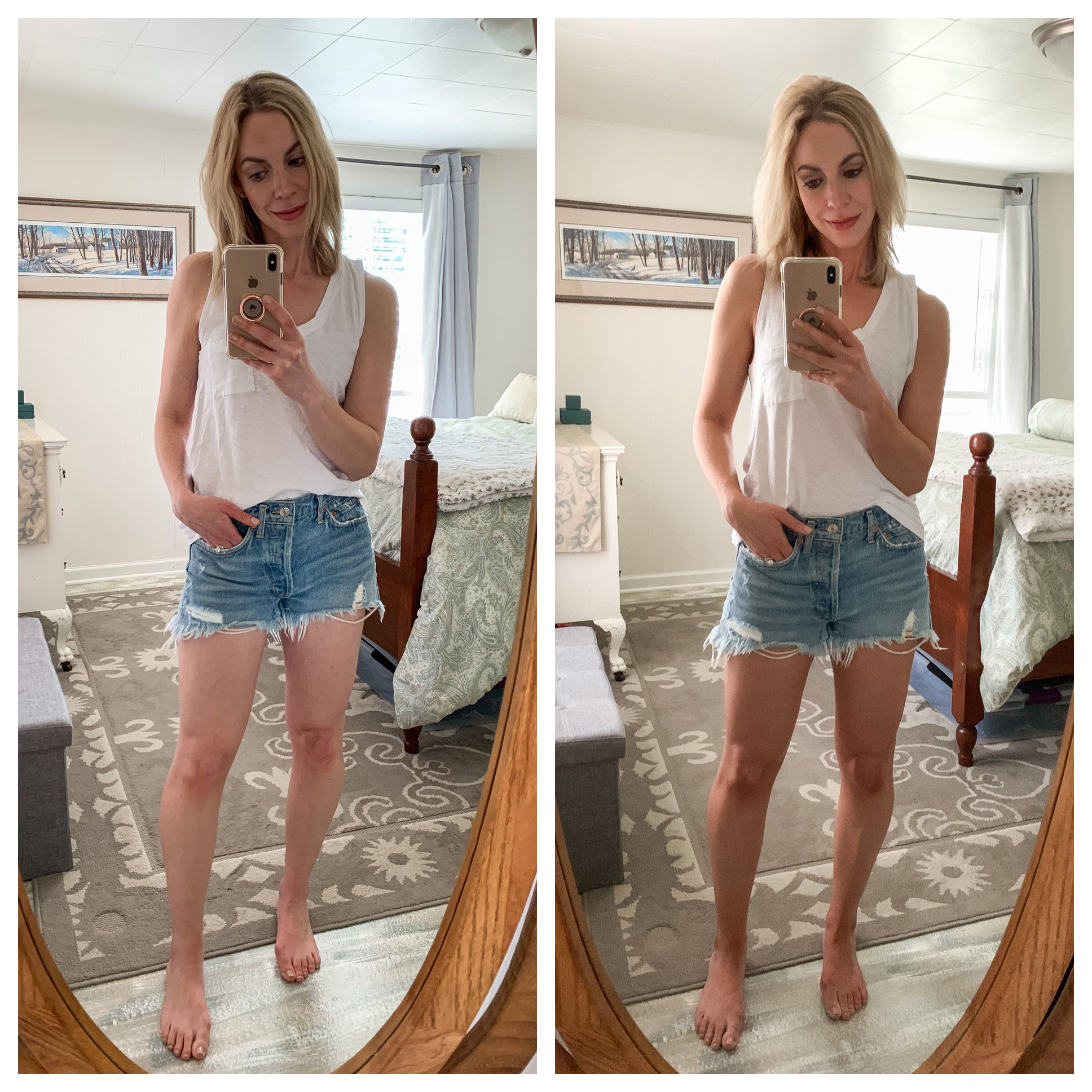 Tips for Application
Use a self-tanning mitt/glove – I used my bare hands the first time around and despite washing them TWICE afterward, my palms still got stained, so next time I will definitely use a tanning mitt or glove.
Make sure elbows and knees are very moisturized beforehand – I mixed the tanning drops with the butter so I thought it was moisturizing enough, but applying a plain light moisturizer beforehand to knees and elbows would have probably helped fight uneven color in those areas.
Don't skip elbows and knees, but use a light hand – I kind of skipped over these areas when I applied because I usually have patchy results, but I think if I had lightly applied more product, the color would have looked more even (especially with the glove).
For a deeper tan, use more drops – I used a ratio of 6 drops to a few pumps of butter per limb for these results. The product info says you can add up to 12 drops in your moisturizer, so go for it if you want to be super tan!