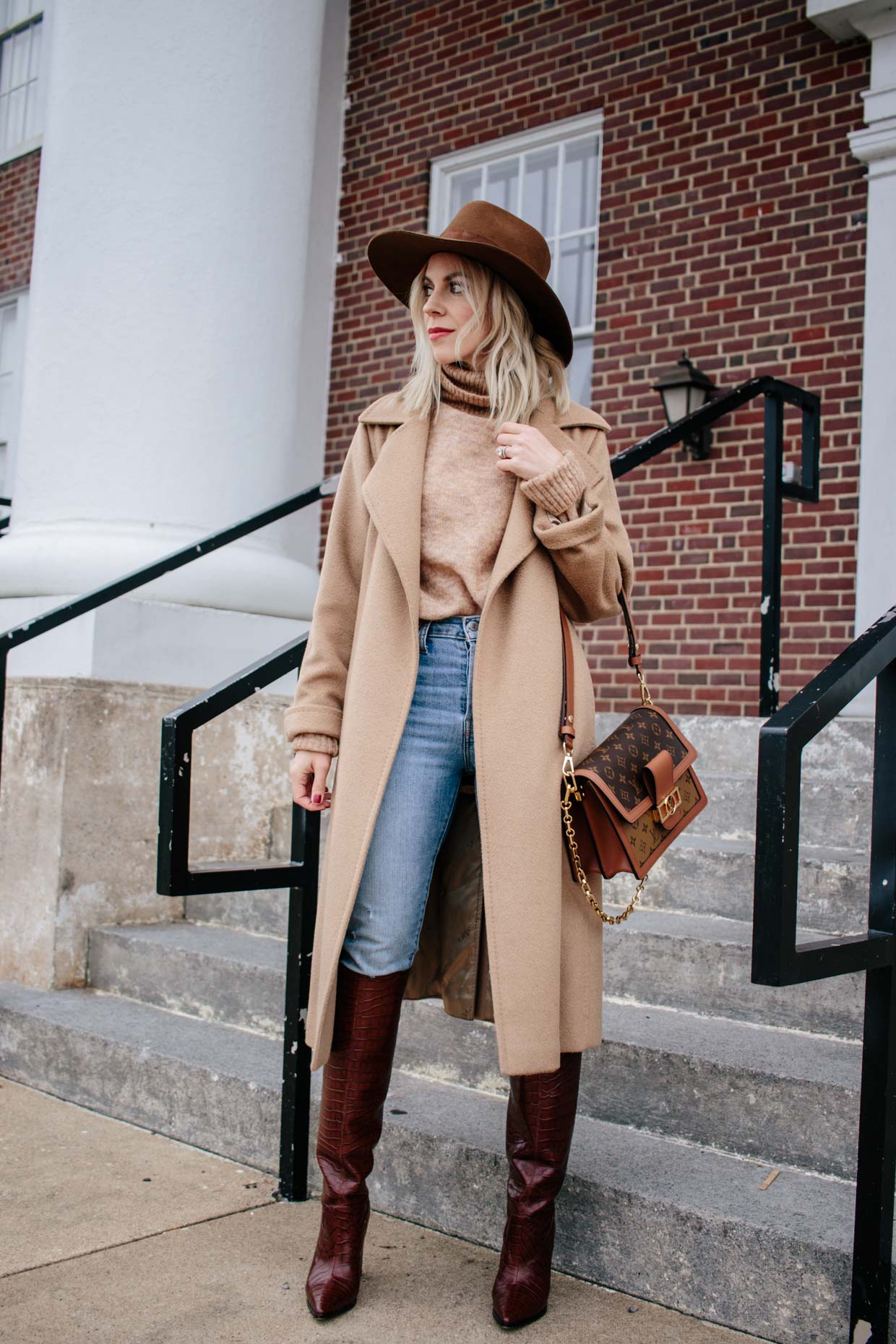 Happy Monday, ya'll! I waited as long as I could but the fall decor came down and Christmas went up over the weekend. I have a love/hate relationship with the holiday season: I love decorating for Thanksgiving but I also hate how close it is to Christmas. If I wait till after Thanksgiving to decorate, it's less than a month to enjoy our Christmas decorations, and since I put a lot of effort into decorating our house, I want it to be up as long as possible! What about you guys: team before or team after Thanksgiving when it comes to Christmas decorations?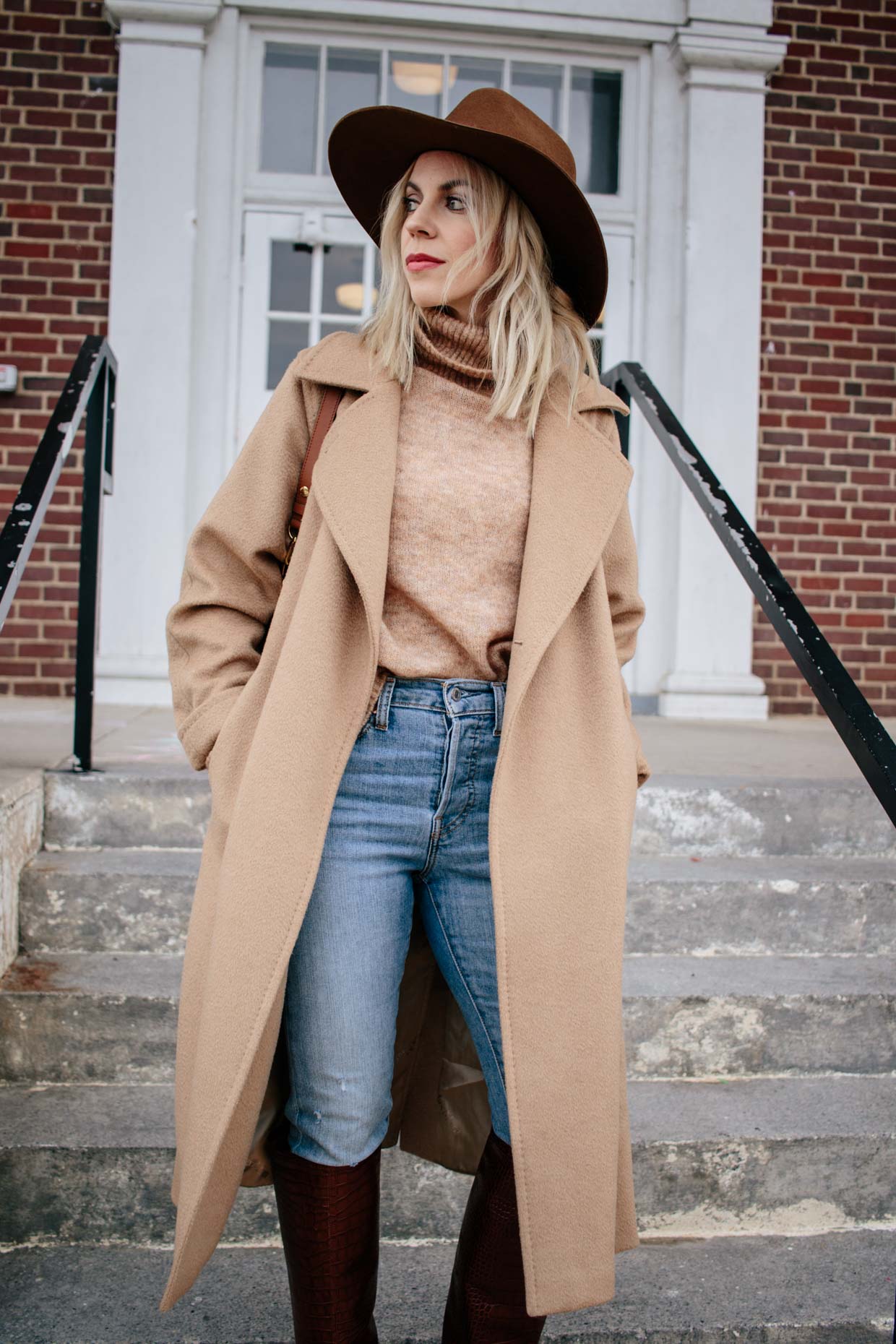 I was recently inspired for this outfit by a celebrity photo on Max Mara's Instagram page of a model wearing her camel coat with a camel turtleneck, distressed light denim and croc-embossed leather boots. Since I already own all of the same pieces, it was easy to recreate her look. Even though it's not that groundbreaking, I hadn't considering pairing my coat with light blue denim but I absolutely love the result.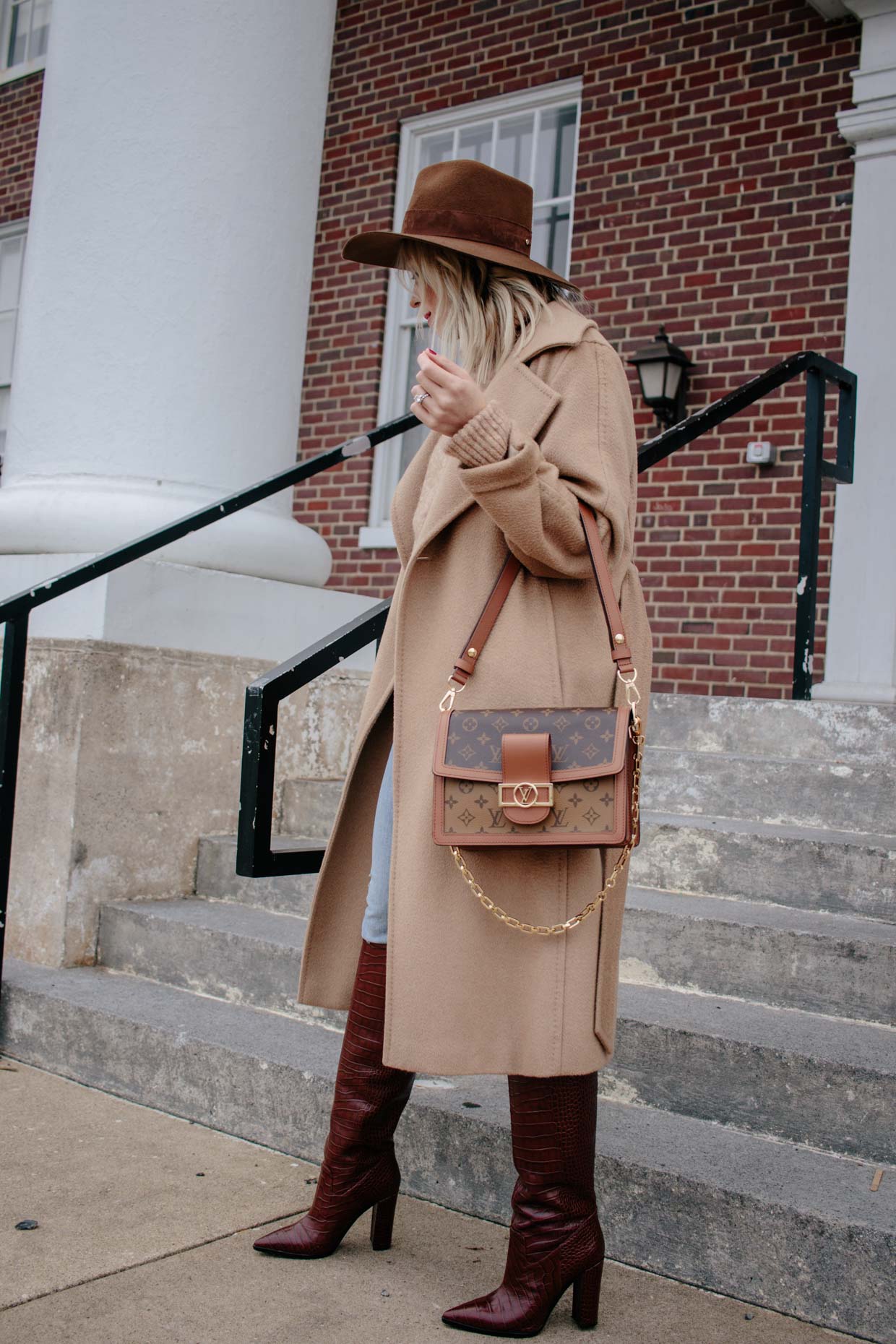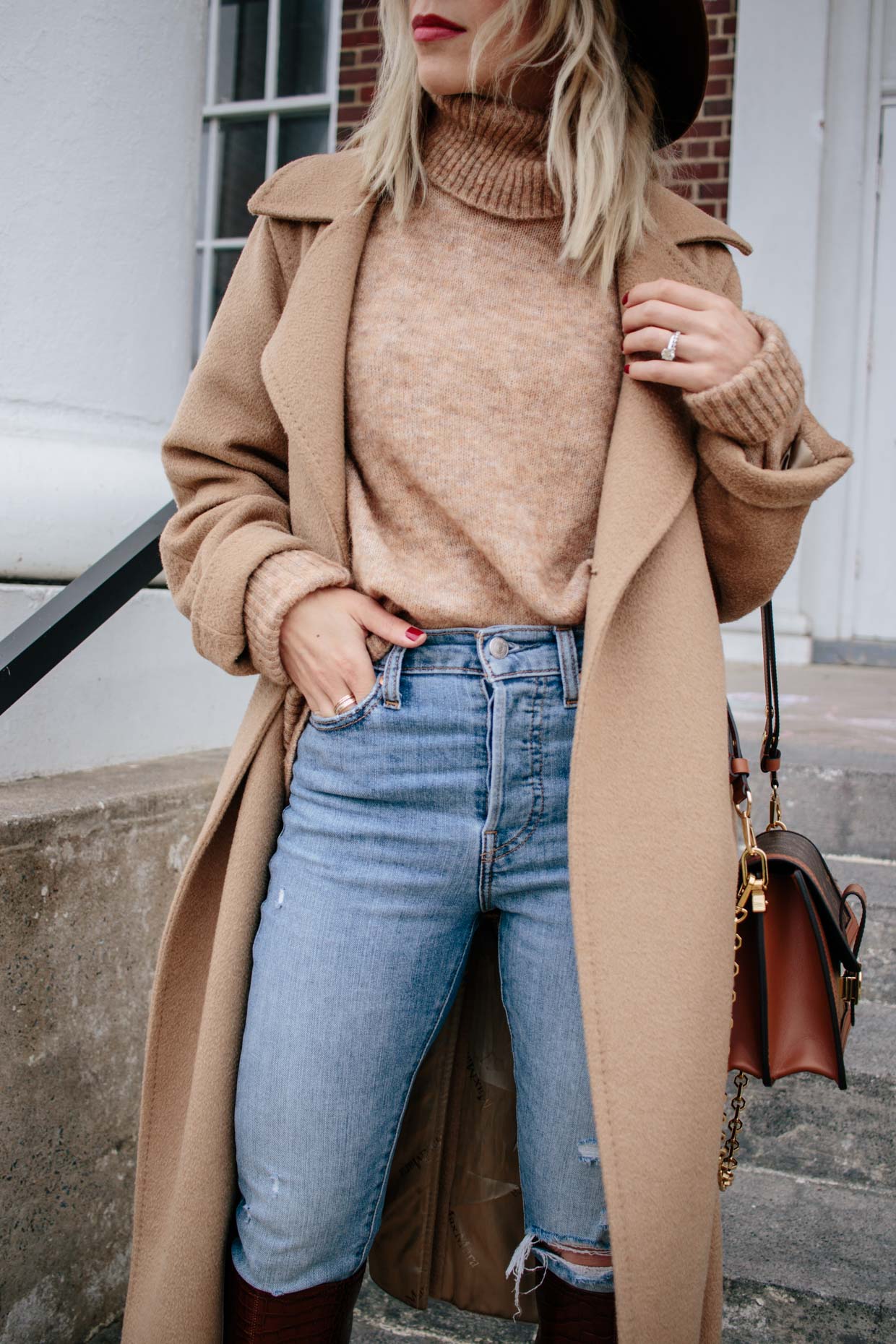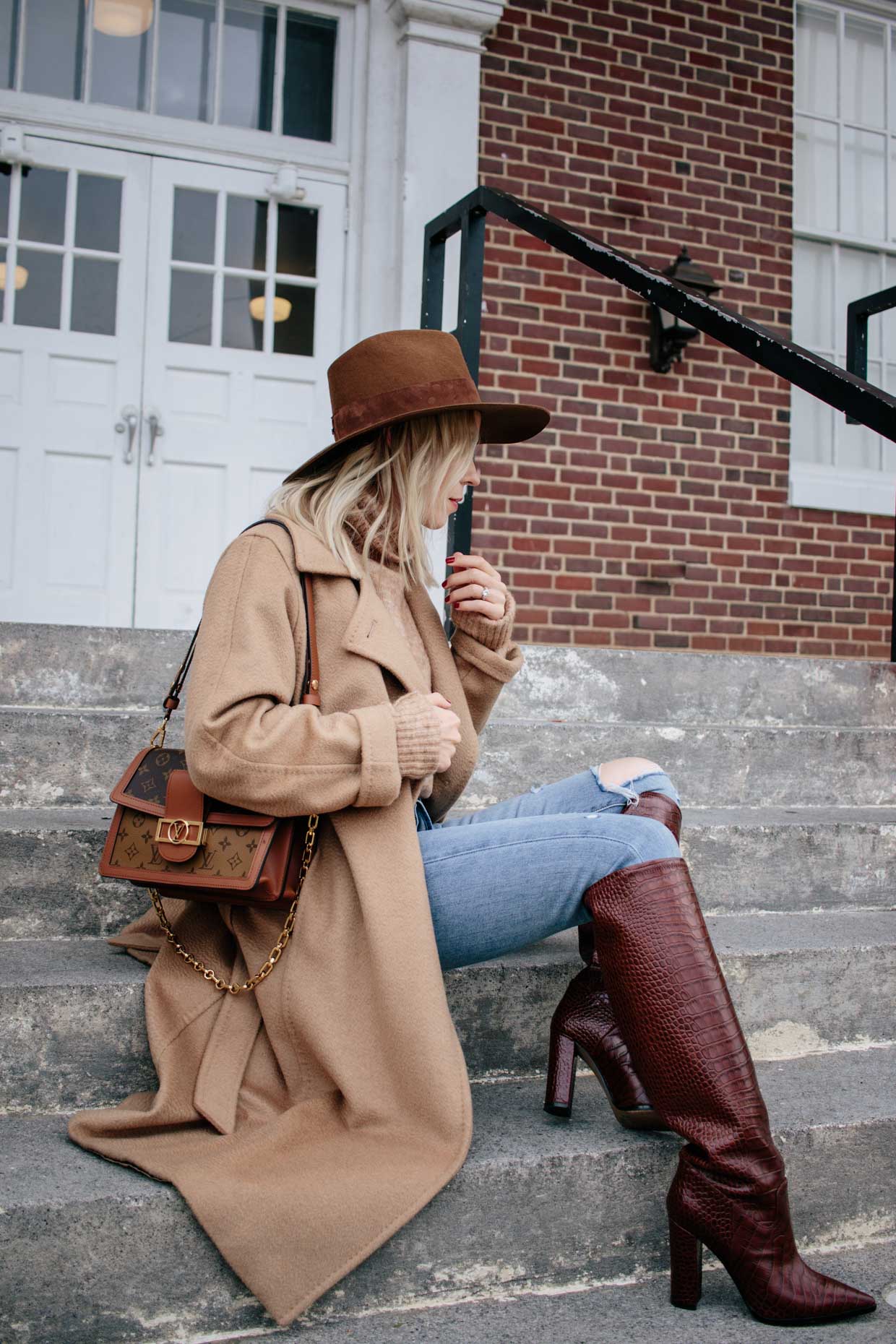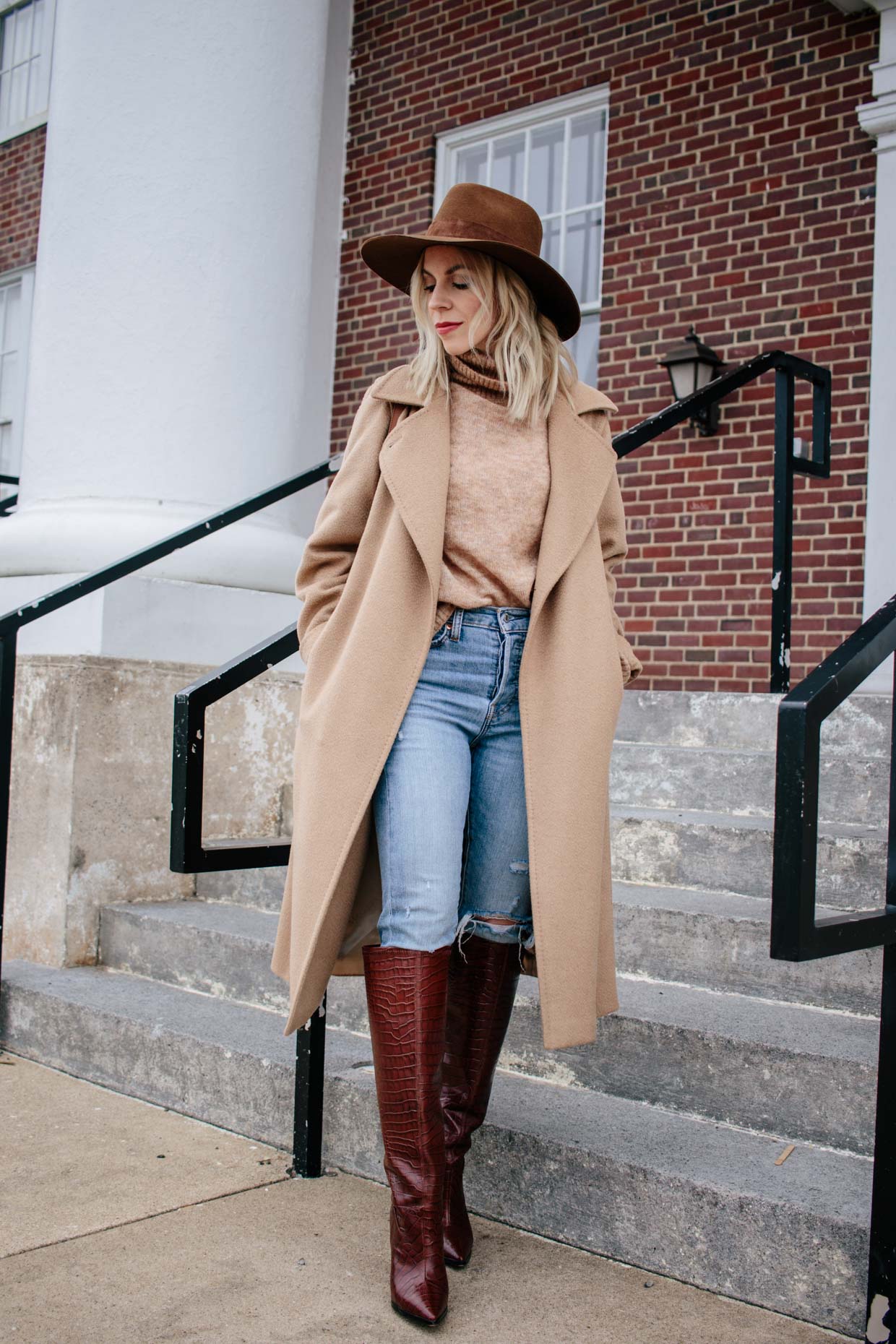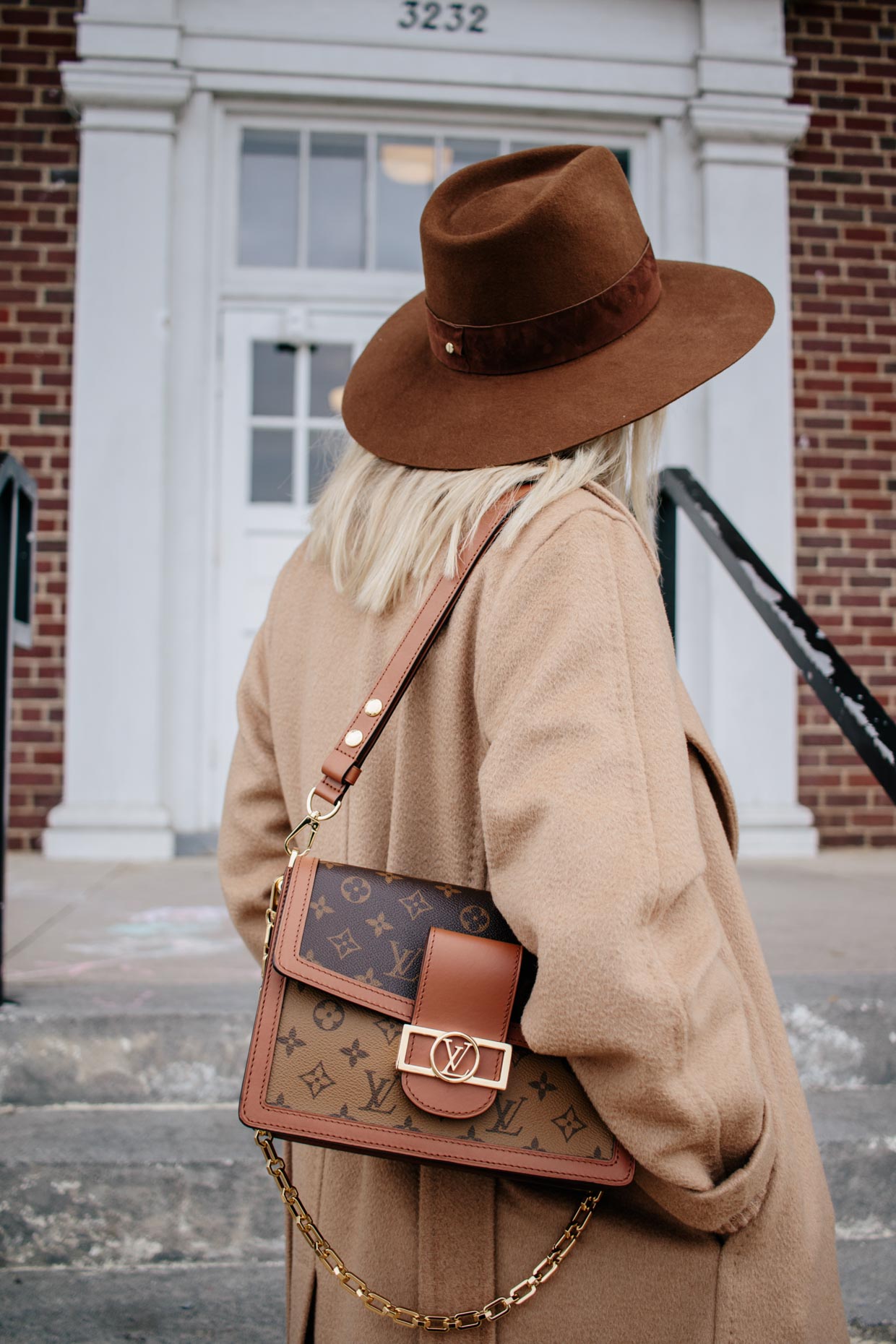 Wishing all of you a great start to the new week and thanks so much for visiting today!
Shop the Look