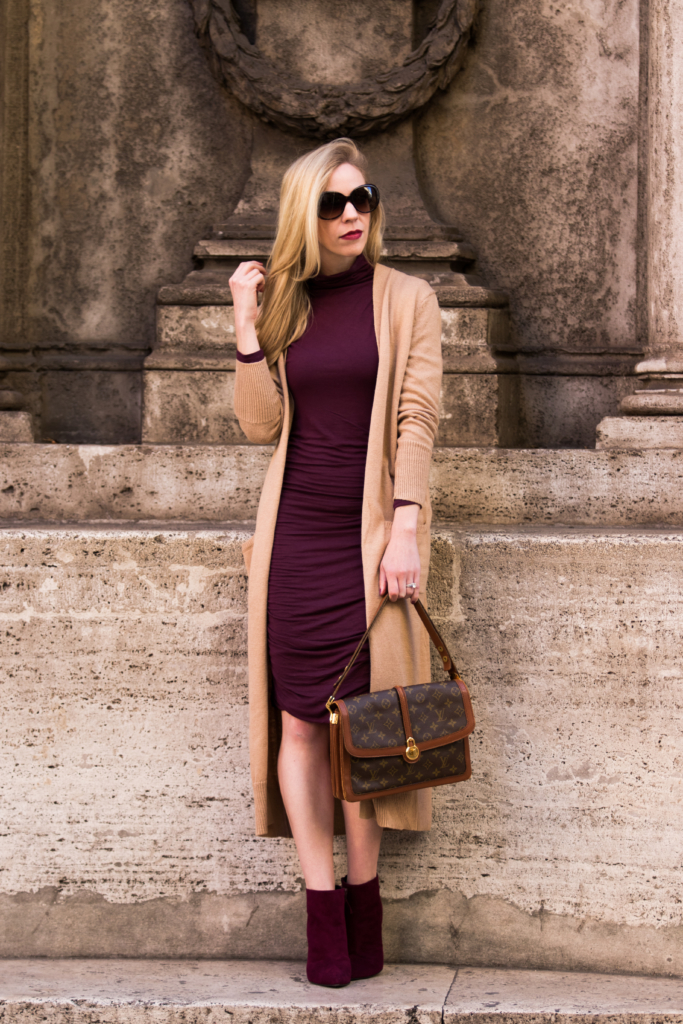 Happy Friday, everyone! I feel like I sound like a broken record lately, but we had yet another earthquake on Thursday. With a magnitude of 5.0, it wasn't quite as strong as the others, but it was still noticeable enough to wake us up out of a deep sleep around 2:00 A.M. I told my husband that I think I have PESD (Post Earthquake Stress Disorder) because I'm constantly waiting for the next one to happen and tense up at the slightest movement that seems out of ordinary (kind of joking but not really!)
I told you guys I can't get enough of burgundy, so when this ruched turtleneck dress on my Nordstrom wish list went on sale for 40% off, I had to snag it. If you've never tried a dress with ruching at the sides, do it now—it's extremely flattering in all the right places, which is crucial for bodycon styles. If you're like me and prefer a little more coverage, simply add a poncho or cardigan; the second layer also lends interest to the look. The cardigan I'm wearing from Old Navy is currently on sale for $29—a total steal for the quality! I definitely recommend grabbing this one if you like maxi styles.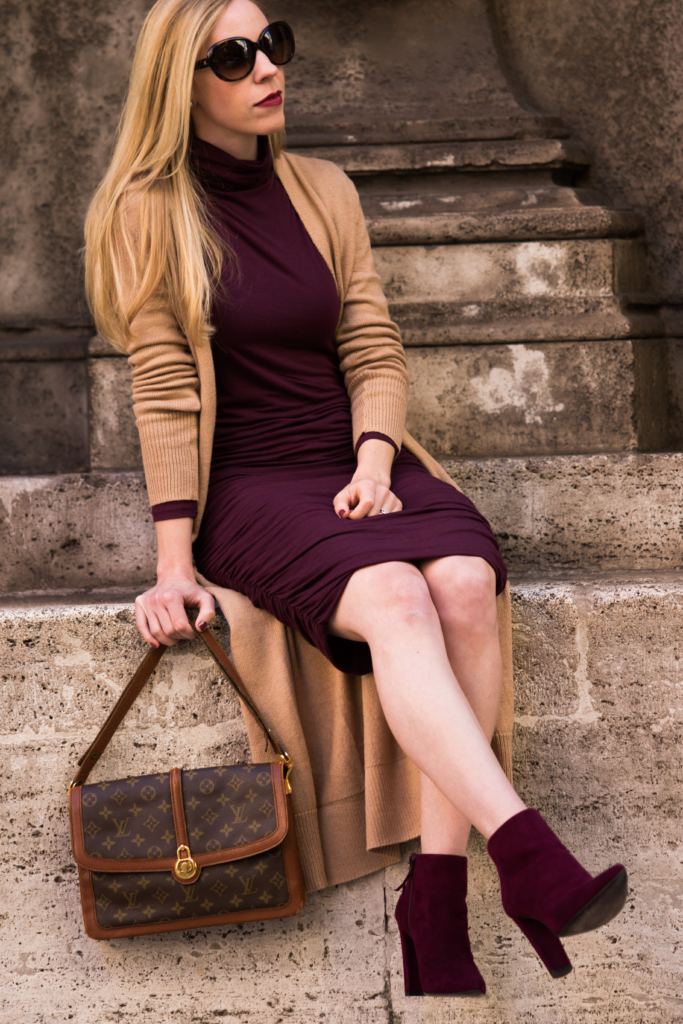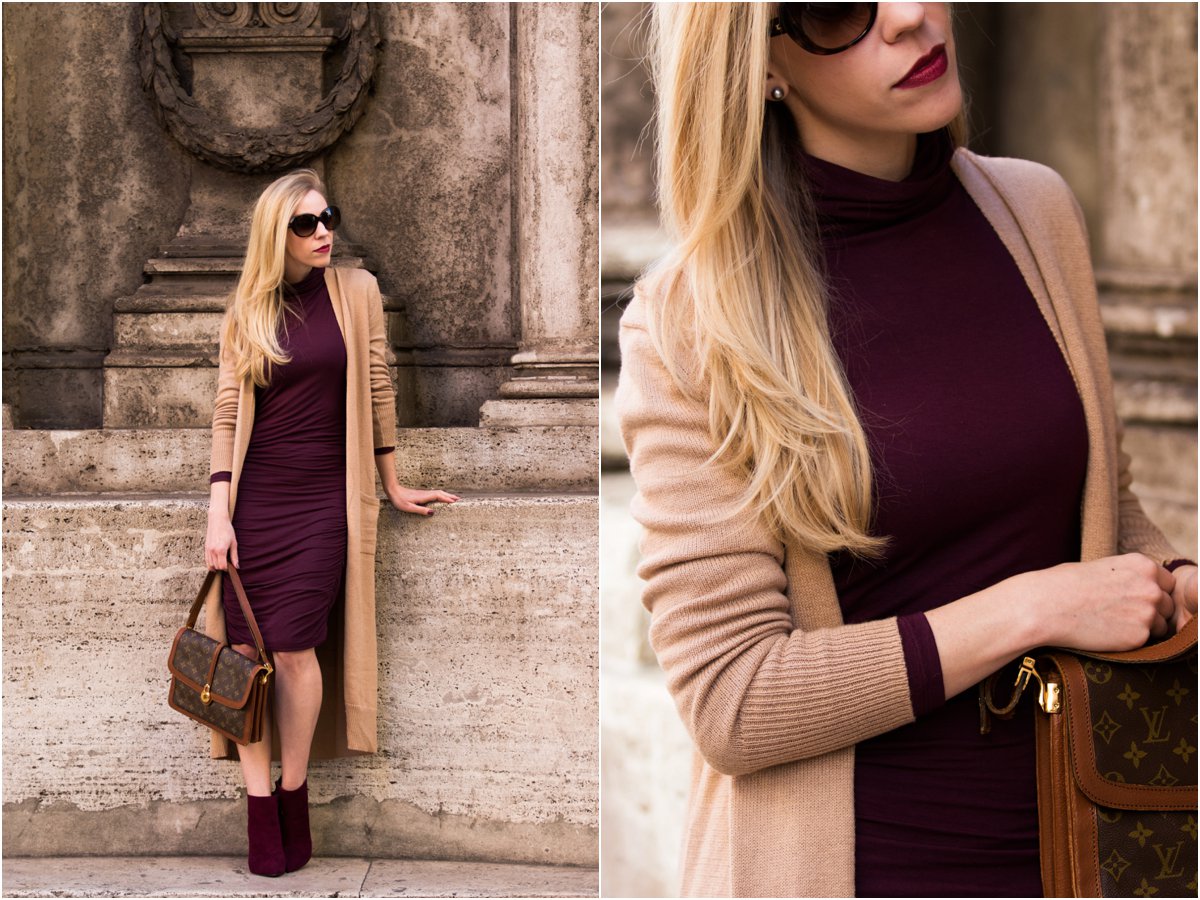 I'm not sure any other color combination says 'fall' more than camel and burgundy.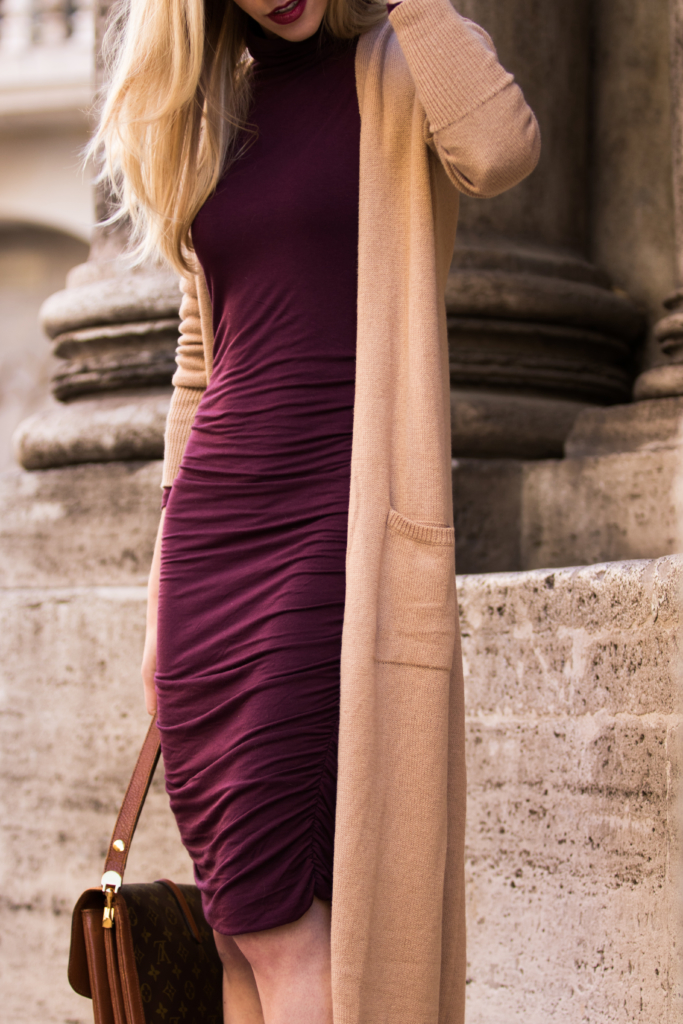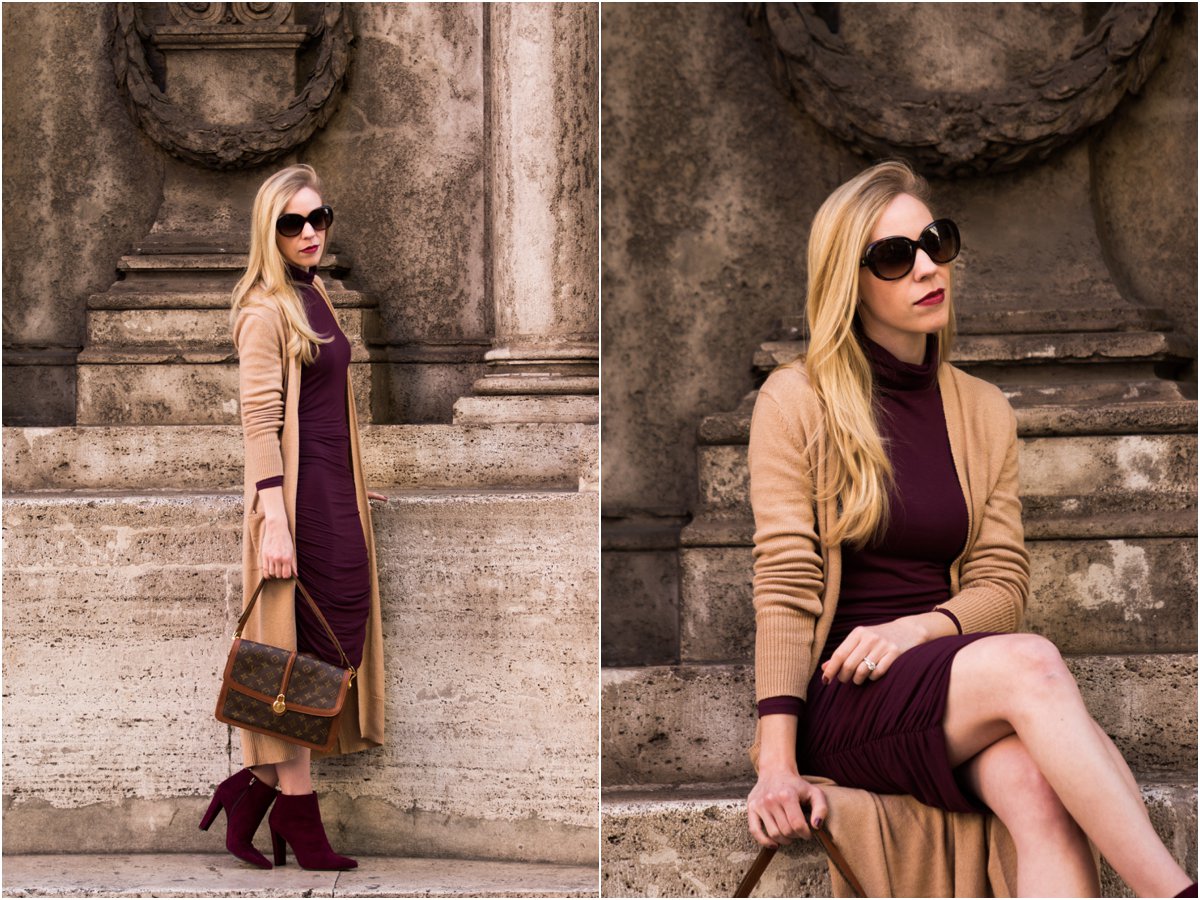 Today is my birthday (33 years young!), so my husband and I are celebrating with a special weekend at a famous Italian city we haven't explored yet—any guesses?! Follow me on Instagram @meagansmoda to see where we're headed—I'll be sharing plenty of moments from the trip on my Instastories. Speaking of, it's almost time to catch our train, so I'll see you there! Wishing all of you a wonderful weekend ahead and as always, thank you so much for reading!
Shop the Post

Linking with Living in Color, Stylin' in St. Louis, Happiness at Mid Life, Doused in Pink, Posh Classy Mom & Rachel the Hat