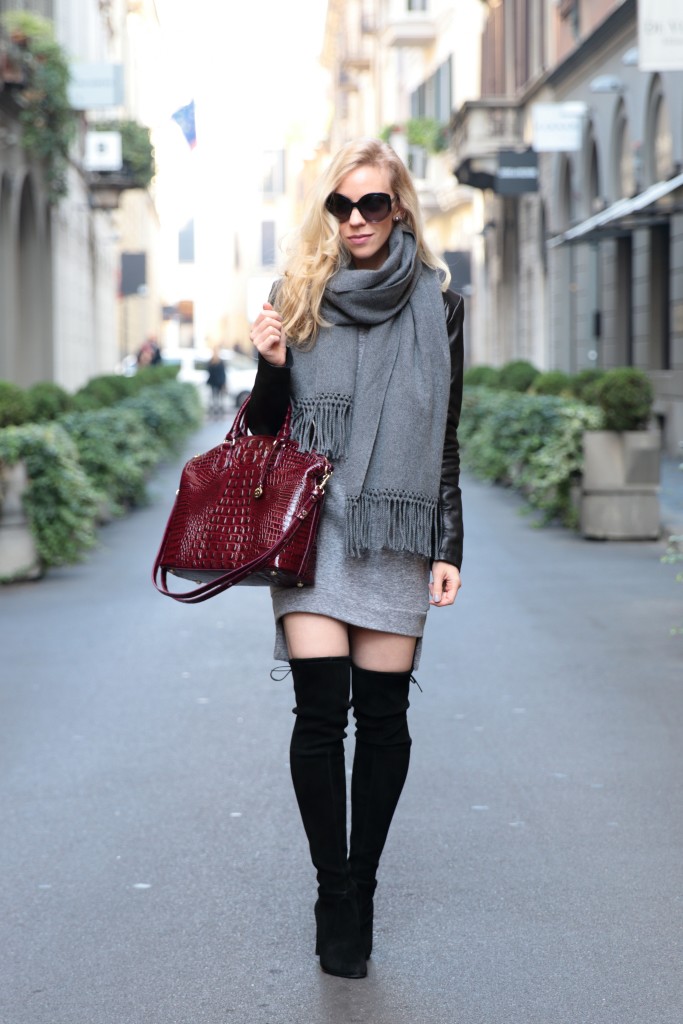 Happy Monday, everyone, and I hope all of you had a wonderful weekend! I've been in Milan for the last nine days with my husband while he is there for work and just returned to Rome yesterday. Since my husband was already in Milan before I went up there, this was my first time taking a train trip alone. For people who have always lived in the city, it may not sound like a big deal, but getting to the train station, finding the correct platform, and then getting onto the right coach was a a huge accomplishment for me. Thank goodness the most trouble I encountered was getting my heavy luggage on and off the train, but fortunately there were a few kind gentlemen who were willing to help me each time!
I never thought I would enjoy train travel as much as I do, and I think it's because it forces me to actually relax so I can read for hours without feeling guilty about it. I chose the book After I Do by Taylor Jenkins Reid for my trip, which tells the story of a young married couple who spend a year apart hoping they'll learn how to fall in love again (the ending was so good it took everything I had not to cry in front of the other passengers!)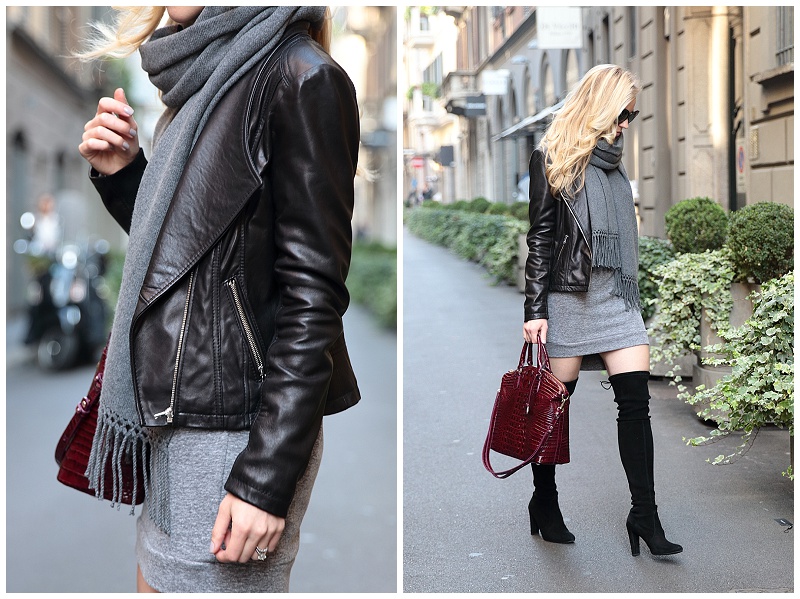 The weather was chilly while we were in Milan but I was more than happy to layer on a few cozies with all of my outfits, like this oversized cashmere scarf. I always like adding an extra layer before I head out the door because it makes even the most basic look more visually appealing.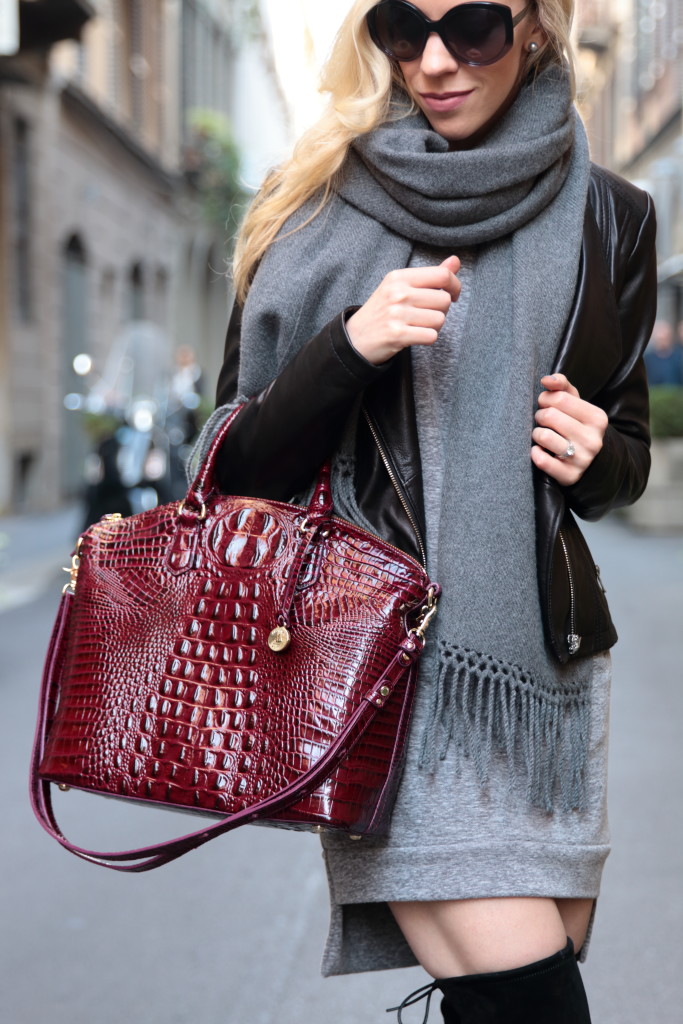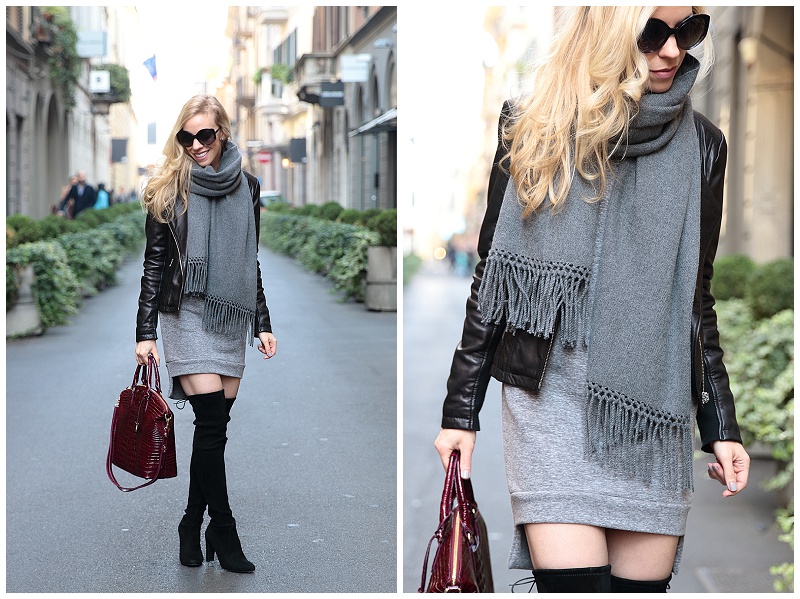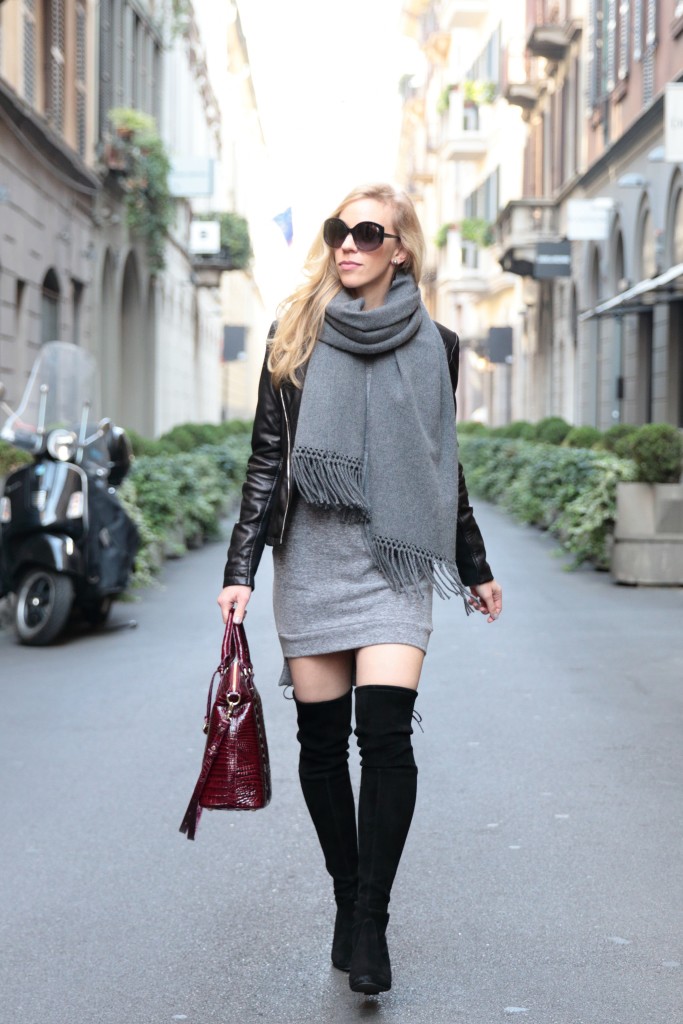 I wore this layered look for some window shopping in the city center and enjoyed admiring all of the gorgeous coats, shoes, and accessories on showcase for fall and winter–Milan has some of the prettiest window displays I've seen. In fact, while this photo was being taken I'm pretty sure I was ogling the beautiful suede boots beside me in the storefront of Gianvito Rossi!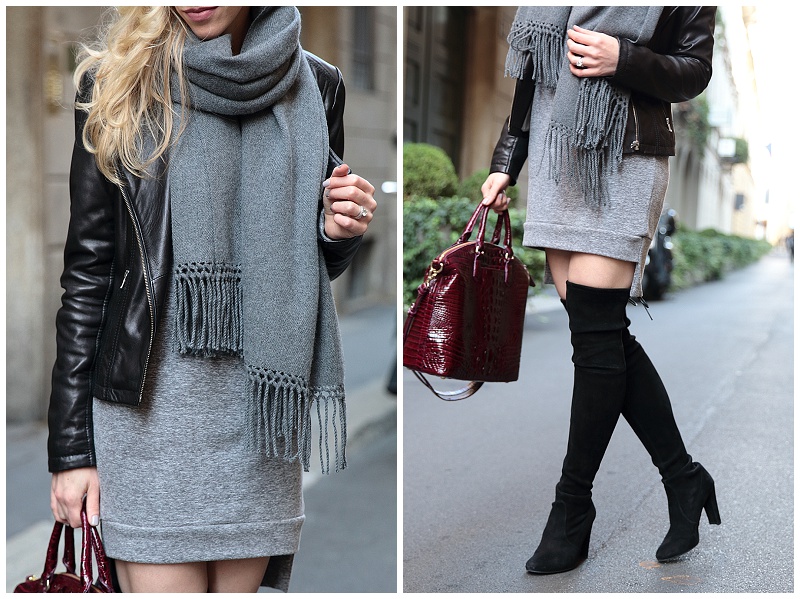 Speaking of shopping, did you have the chance to take advantage of Ann Taylor's 50% off storewide event? If not, they have extended it through today and you can check out my top picks here!
Linking with More Pieces of Me, Sincerely Jenna Marie, Pink Sole & Still Being Molly